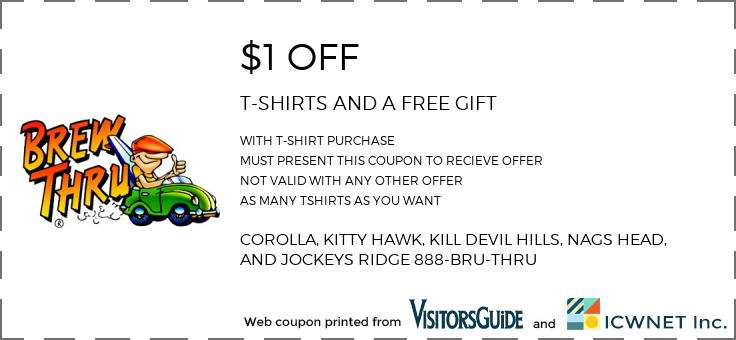 print
No trip to the Outer Banks is complete without cruising through Brew Thru, the Outer Banks' original drive thru convenience store. Whether you're looking for a refreshing cold beverage of Coke, Pepsi and other soft drinks on the go, stocking up your cooler with refreshments to enjoy at the beach or piling up on beer and wine for a party, Brew Thru is a fun and unique experience all vacationers need to see for themselves.
Brew Thru is your quick and easy stop for stocking up on over 120 varieties of beer, including kegs, as well as family snacks and drinks for the beach. Kegs are available in 1/2 and 1/4. Many beers are availabe in kegs on hand, and you can place a special order for additional variety of brands. On hand keg brands include Budweiser, Busch, Coors, Fat Tire, Killians, Keystone, Michelob, Miller, Natural Light, PBR and Yeungling. Special orders include Bass Ale, Blue Moon, Dos Equis, Fosters, Guiness, Harp, Heineken, Kona, Magic Hat, New Castle, Sam Adams, Smithwicks, Stella Artois and St. Georges. A variety of wines also are available.
Brew-Thru souvenir t-shirts are an absolute must have! Since 1977, at the time of this publication, Brew Thru has sold over 4.5 million t-shirts. Apparal, collectibles and hats are available and the station attendant can give you a catalog to browse.
The friendly station attendants serve you as you place an order from your car. Consider tipping for their service.
Featured Profile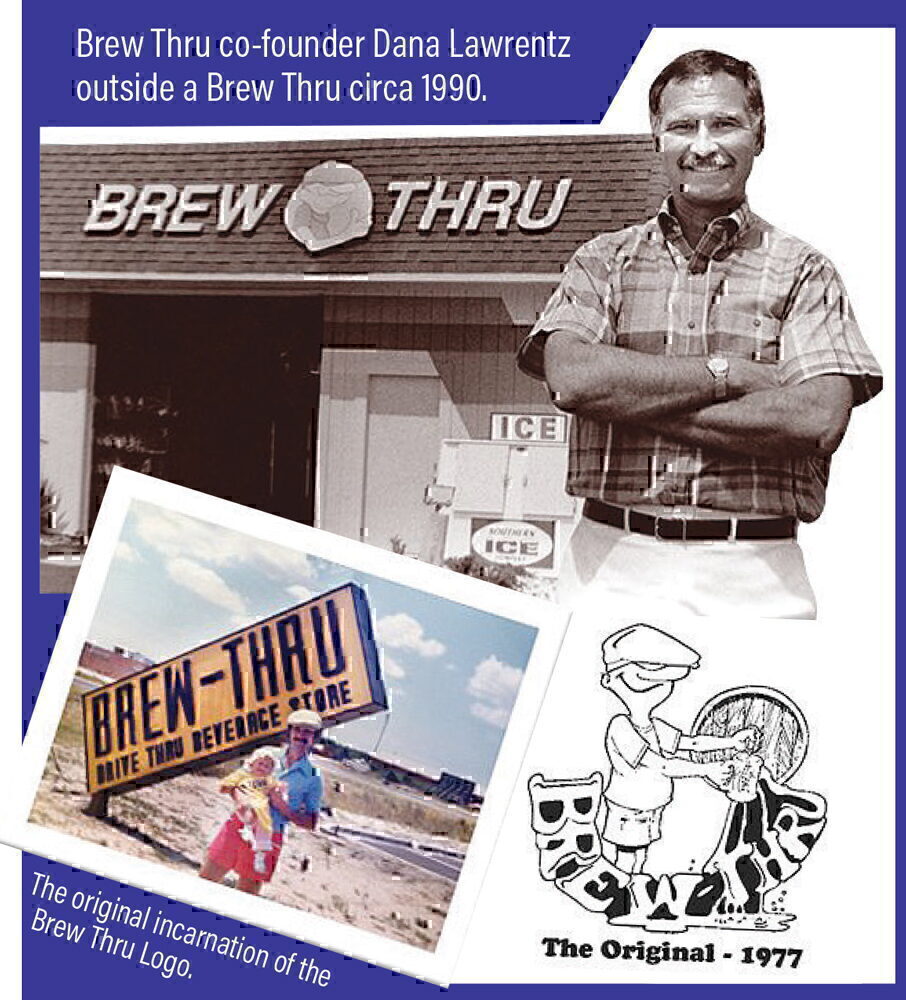 Drive-Through Beer & Gear
Brew Thru is Your One-Stop Shop at the Beach
The year was 1977, and Dana and Becky Lawrentz were chatting with friends over brews in their hometown of Akron, Ohio. They got to talking about a gas station convenience store in the area that had built a makeshift drive-through. Everyone agreed it would be pretty great if you could actually drive through a convenience store and pick up everything you needed without getting out of the car. But what would you call a place like that?
Well, you'd call it a Brew Thru.
It was an idea they couldn't shake, so the Lawrentzes moved to the Outer Banks and built the first Brew Thru with the help of a partner. The idea was that people could come buy everything they would need for their trip to the beach—beer, wine, soft drinks, snacks, ice—without getting out of the car. That same year, a t-shirt salesman visiting the store and talked them into adding t-shirts to their product line—and 44 years later there are now more than five million Brew Thru t-shirts out in the wild.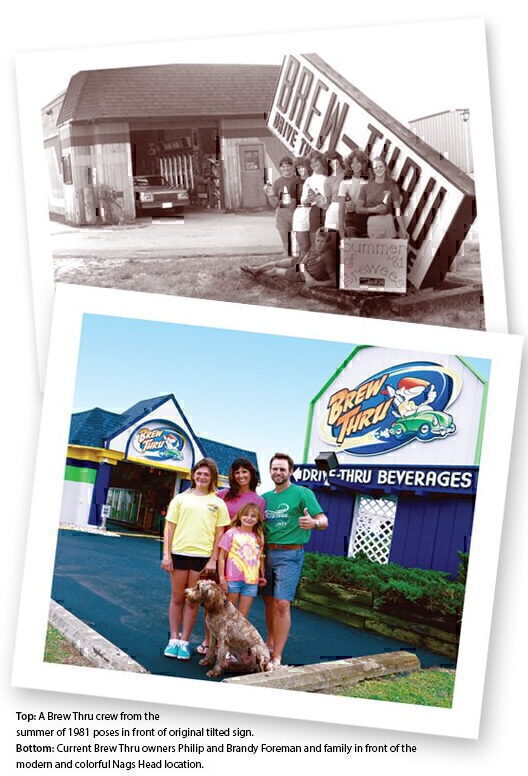 The Lawrentzes' daughter Brandy and her husband Philip Foreman purchased the business from them in 2002, and they now operate five locations across the Outer Banks.
"We love being the one-stop shop for folks on the way to their beach house," Foreman says. "Our car tenders are the friendliest people at the beach. We're here to greet you, get you everything you need for your trip, load it up in the trunk for you, and have you leaving with a smile on your face."
The store is quite expansive, featuring more than 100 brands of beer, dozens of wines and even a vast selection of cigars—not to mention all the snacks, t-shirts and other gear. To make ordering a little easier, customers in line get a menu—fondly known as the Summer-y—that outlines everything available at the store. These Summer-ies are also available in many of the beach rentals, which allows vacationers to decide what they want before driving through.
For customers who would like to get out and stretch their legs, there's the Brew Thru Shop in Kill Devil Hills, where you can find their world famous t-shirts and other gifts. New t-shirt designs are created each year, making a yearly Brew Thru t-shirt a favorite of locals and annual visitors to the Outer Banks.
The Foremans both grew up in the Outer Banks, and they love that Brandy's parents' vision for a friendly and convenient place for people to grab their brews and other beach stay essentials is continuing to flourish.
"Our family has been welcoming people to the Outer Banks since 1977," Foreman says. "We love this beautiful place, and we want everybody to get to enjoy it."