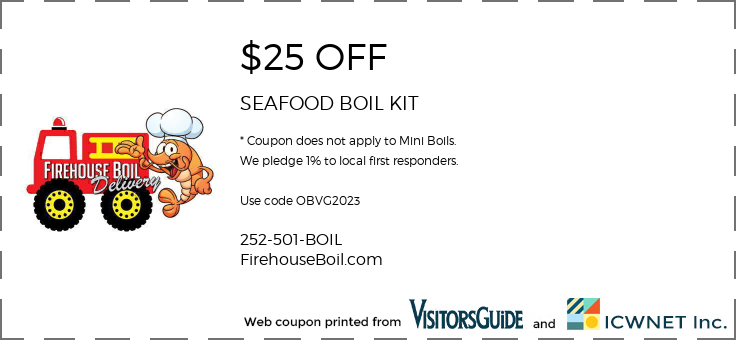 print
A Genuine Outer Banks Experience!
We deliver on the Outer Banks! Same day delivery! Make lasting memories by doing something new with friends and family. Why wait in line at a grocery store or restaurant? Our Low Country seafood boil is different. We deliver our seafood boil kit right to your beach home. Follow easy instructions and eat in about an hour!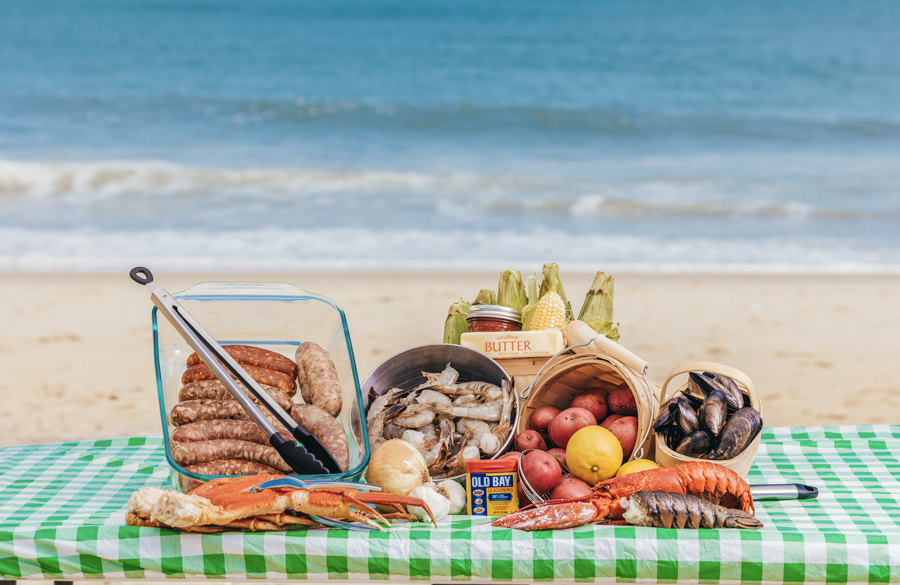 Our Food & Service
We are a fresh seafood delivery service. If you're looking for a gourmet meal that's easy and delicious, choose us. We bring you the finest ingredients, friendly service, and we deliver everything right to your beach home. Our goal is to create a memorable, stress-free evening for your family, at a fraction of the cost of dining out.
The "Low Country" boil is a single pot meal. Traditionally it combined corn, potatoes, sausage and shrimp into a tasty meal to feed a crowd. In our boil kits we add onions, butter and some signature spices to draw out the flavor of these key ingredients. We know that you'll love the experience and flavor of our seafood boil!
We Make It Fun and Easy!
A seafood boil involves more than just food. It's an occasion where people enjoy time together. And eat good food! A boil can be sponsored by a community as a fundraiser, or it can be held by a group of family and friends. We guarantee a fun, easy and memorable experience!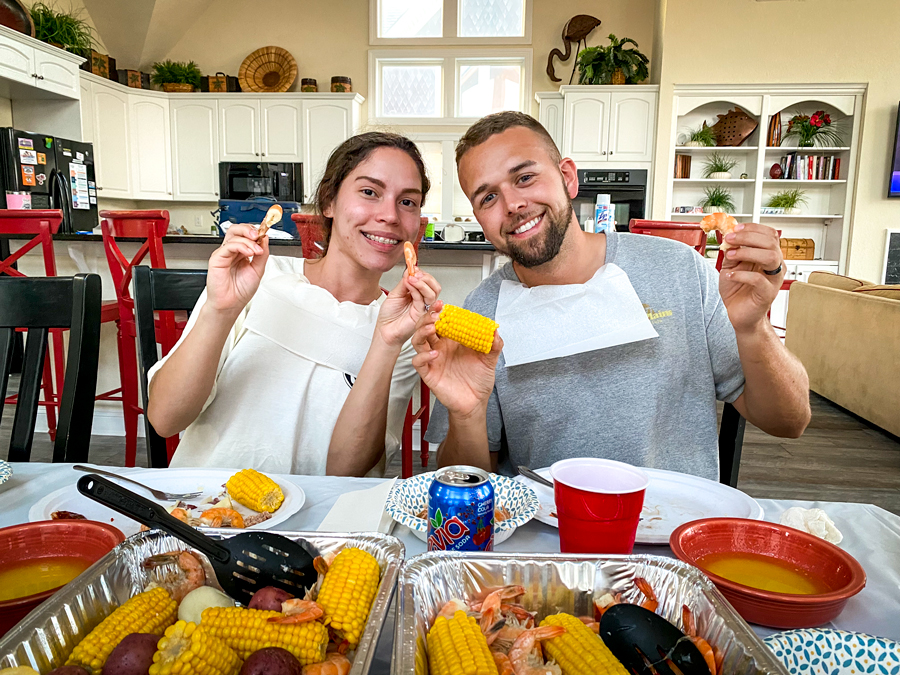 Make your order online or call 252-501-BOIL
Provide your local address
Order now for same-day delivery or Schedule for Later
Choose your size from 2 to 50 people.
We deliver contactless!
Follow the easy instructions, eat in about an hour!
Check Out These Easy Instructions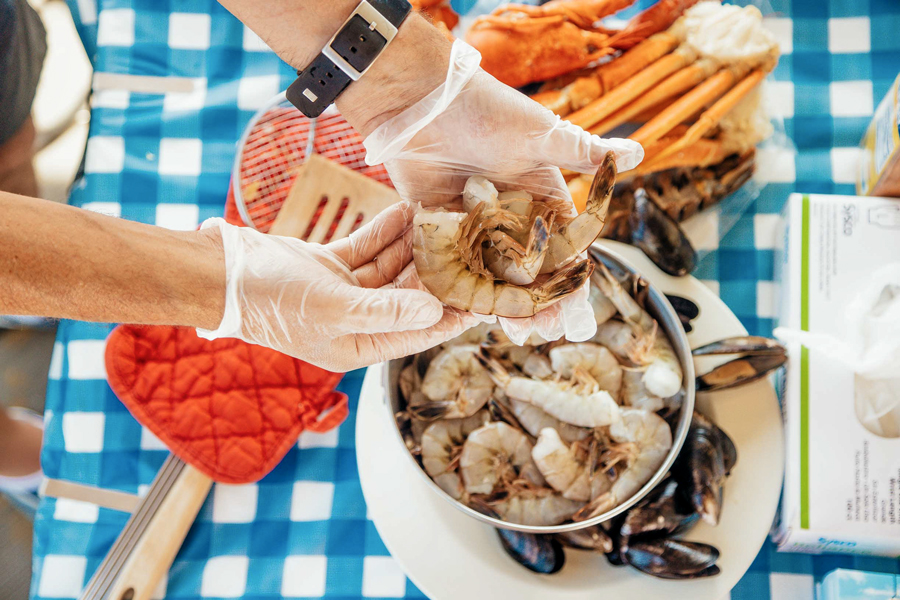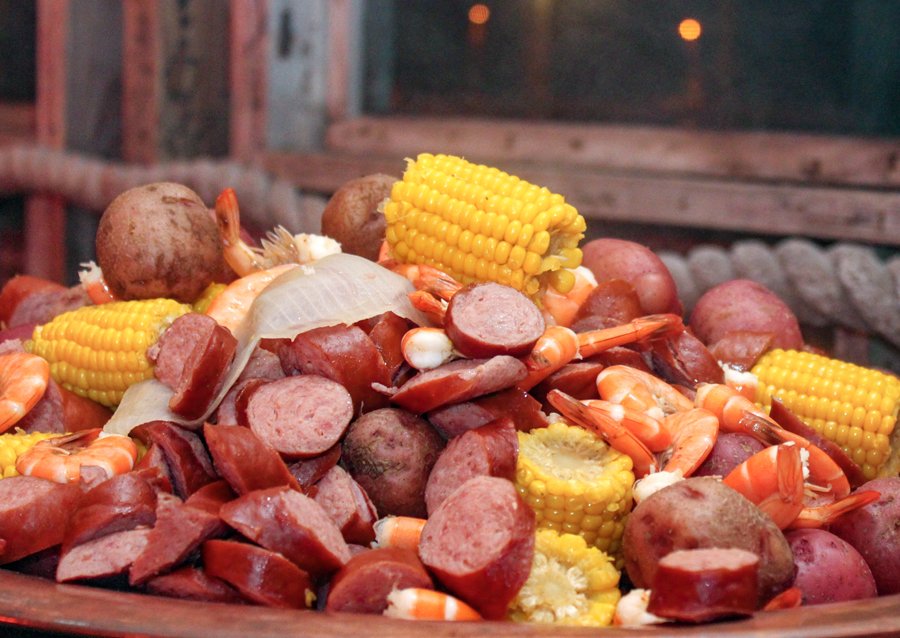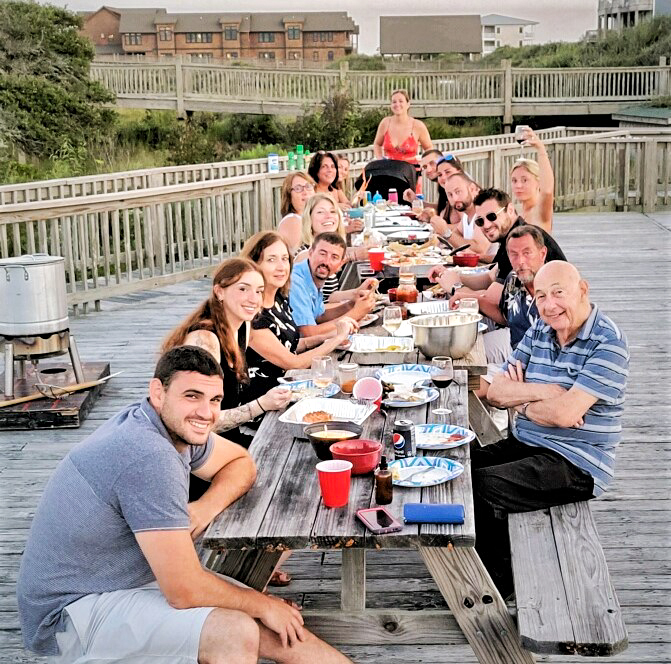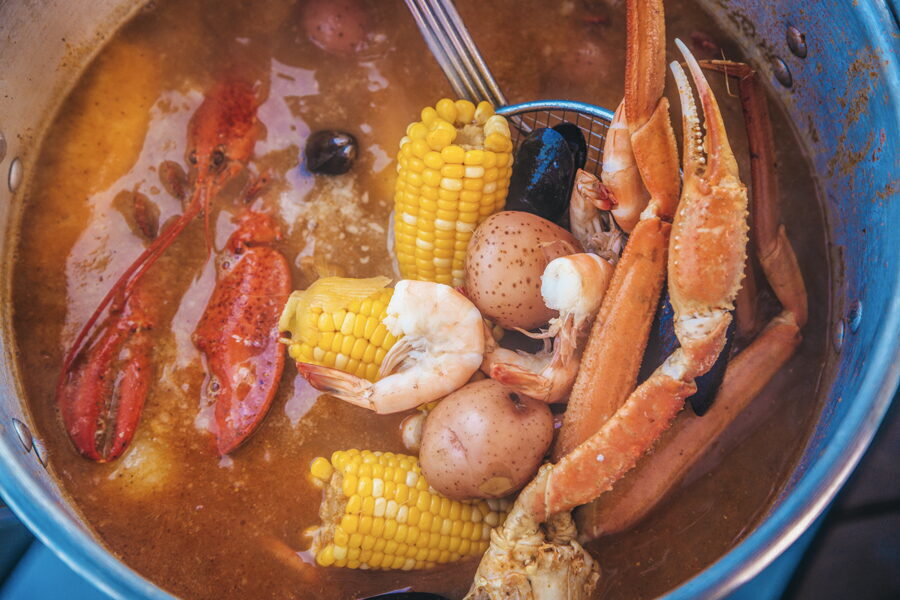 We pride ourselves on using fresh, local ingredients. We combine these ingredients in tasty ways to guarantee a delicious meal for everybody. And we deliver, right to your door.
We do same day deliveries to your beach house, but you can also reserve a date in advance or book a larger event: reunions, rehearsal dinners, anniversary parties and even business functions!
Contactless Delivery is Available!
Call and let us help you plan your event!
Our Story
We grew up as childhood friends on the Outer Banks. Now we've come together to found Firehouse Boil Delivery. We've claimed the Firehouse name and pay respect to local fire volunteers by doing fundraisers.
Jeff: "After graduating, I moved away from the Outer Banks and sold fire service products. I spent a lot of time with firefighters and EMTs pioneering transport ventilator technology. I would often call on my background as an Outer Banker to prepare shrimp boils for fundraising events. "
David: "My Dad was a volunteer with the Kill Devil Hills Fire Department. From a young age he taught me the importance of community. He also helped me to appreciate the value of volunteer work, while pursuing other business interests to support a family."
We have taken on the Firehouse name and are passionate about supporting local Fire Departments.
We pledge 1% to local first responders.