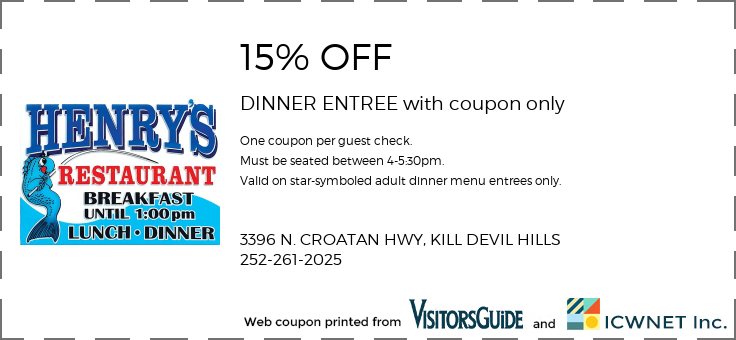 print
Henry's Restaurant offers down home, simple food done Outer Banks style.
Henry's Restaurant has been serving the Outer Banks of North Carolina since the summer of 1989. They are pleased to be considered one of the most popular restaurants in Dare County.
Owners Henry and Linda Ezzell, along with daughter Kim Ezzell Parker offer honest American Style food that appeal to people of all ages. With so many fine dining establishments in the area they felt there was a need for a down-to-earth, no-frills experience for those that wanted good food, a pleasant and accommodating staff, and an affordable menu. As their customers will attest, they feel confident they have achieved this goal.
This is the kind of delicious food grandmothers of North Carolina have been cooking for generations. You'll feel like you're visiting family with the comfort food and the restaurant's nautical-style decor.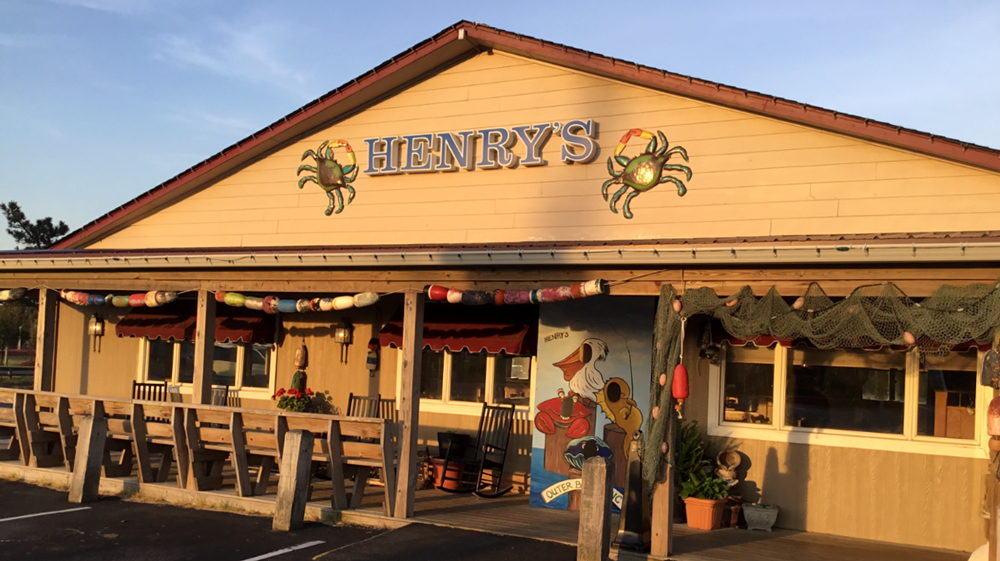 The kid-friendly and casual restaurant has been serving hearty portions to locals and visitors since 1989. Breakfast is what Henry's Restaurant does best, although it's a wonderful restaurant for lunch and dinner as well. Start your day with incredible hotcakes, omelets, biscuits, french toast, eggs benedict, breakfast sandwiches, and even fried trout, served 7:00am to 1:00pm daily.
You'll leave fueled for your day and inspired by the friendly service.
Lunch is served 11:00am to 4:00pm and offers a large menu of appetizers, sandwiches, salads, luncheon platters, seafood and desserts.
Appetizers include shrimp cocktail, fried oysters, crab balls and clam chowder. Luncheon platters offer prime rib, hamburger steak and North Carolina BBQ, with home style sides such as cole slaw, mashed potatoes and hush puppies.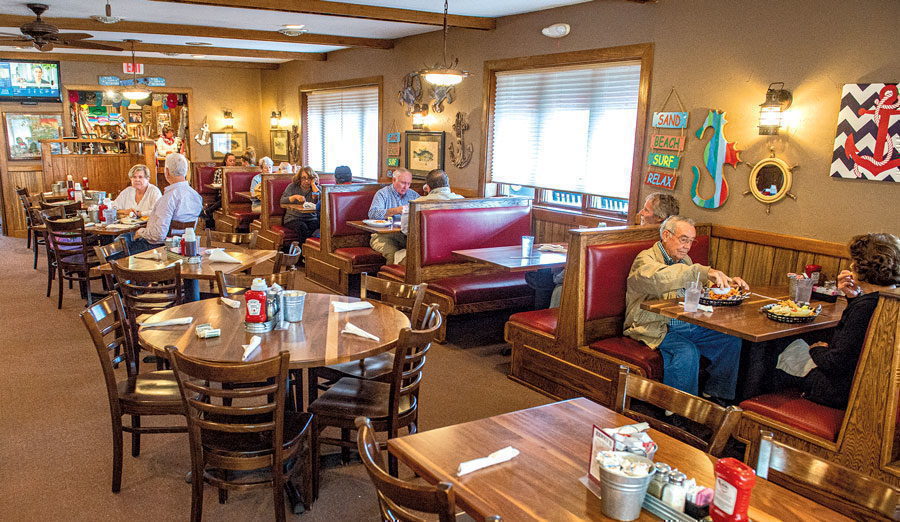 Henry's Restaurant seafood platters offer shrimp, flounder, crab cake and soft shell crab. The dinner menu is served beginning at 4:00pm and offers steaks, pasta, sandwiches, all you can eat local seafood options, and lighter fare for those that are watching what they eat.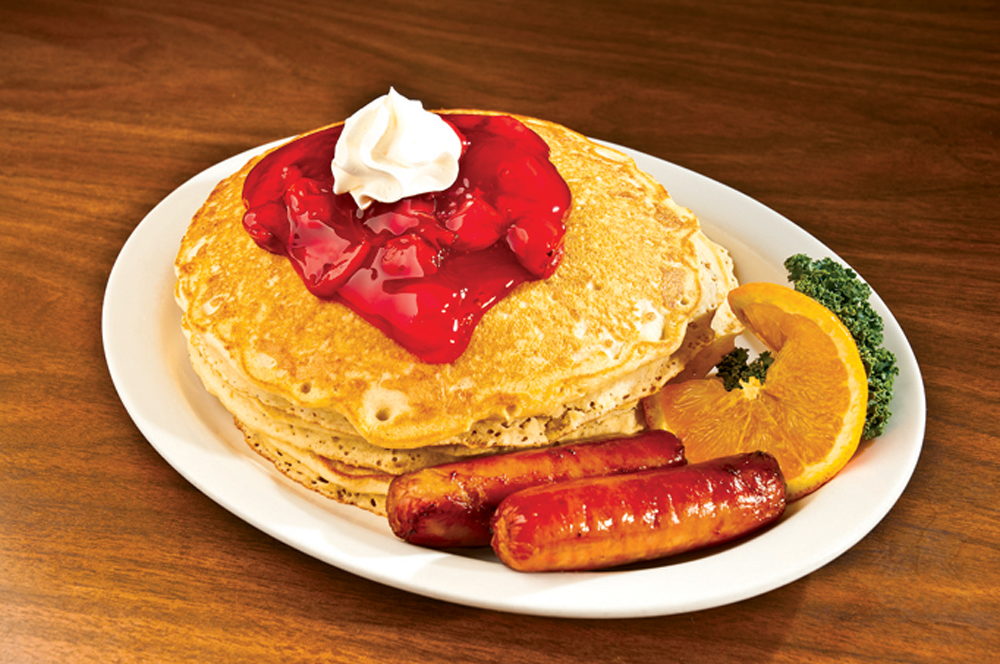 Delicious desserts include lemon meringue pie, pecan pie, brownie pie and hot fudge sundae among other options. If you haven't enjoyed a home style meal in a while, Henry's Restaurant will take good care of you.
Henry's Restaurant offers southern food and hospitality at its best.