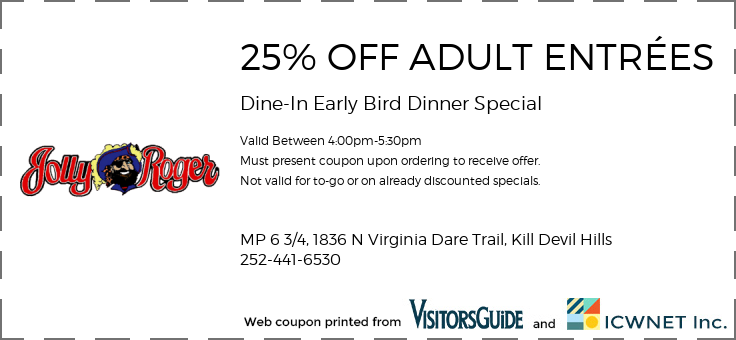 print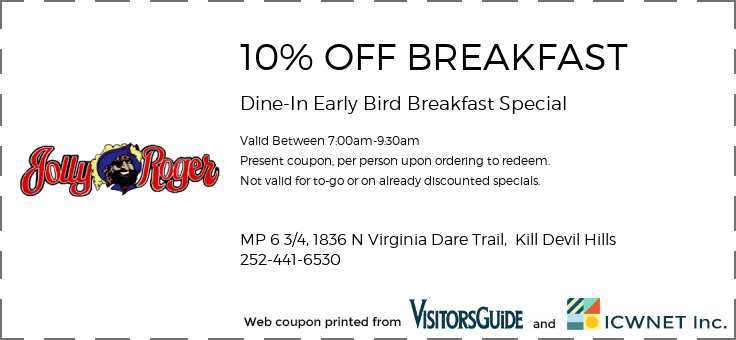 print
When you first catch sight of The Jolly Roger, you might be unsure exactly what to think of it. Since its conversion from a gas station/grocery store to a restaurant in 1972, The Jolly Roger has been anything but your ordinary Outer Banks restaurant.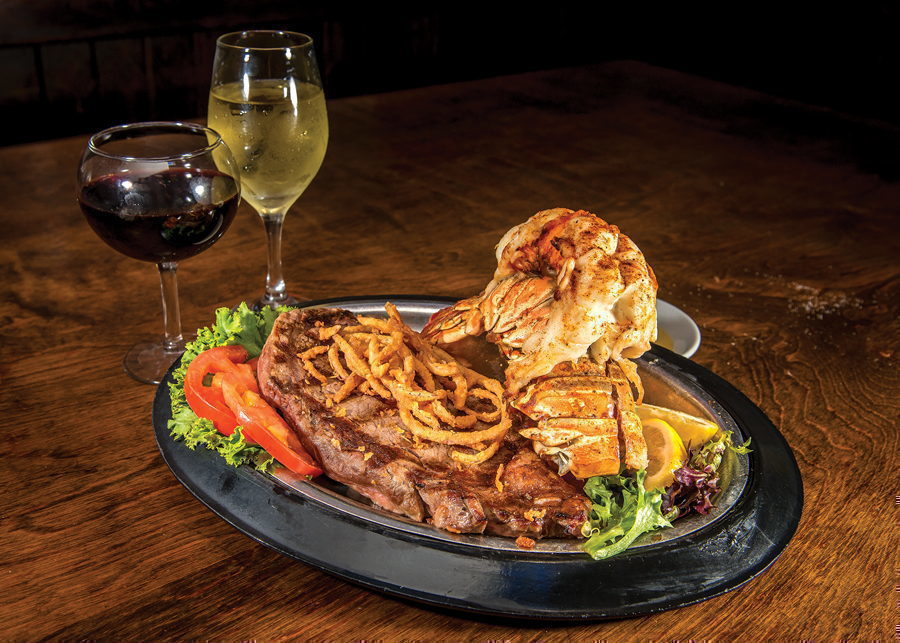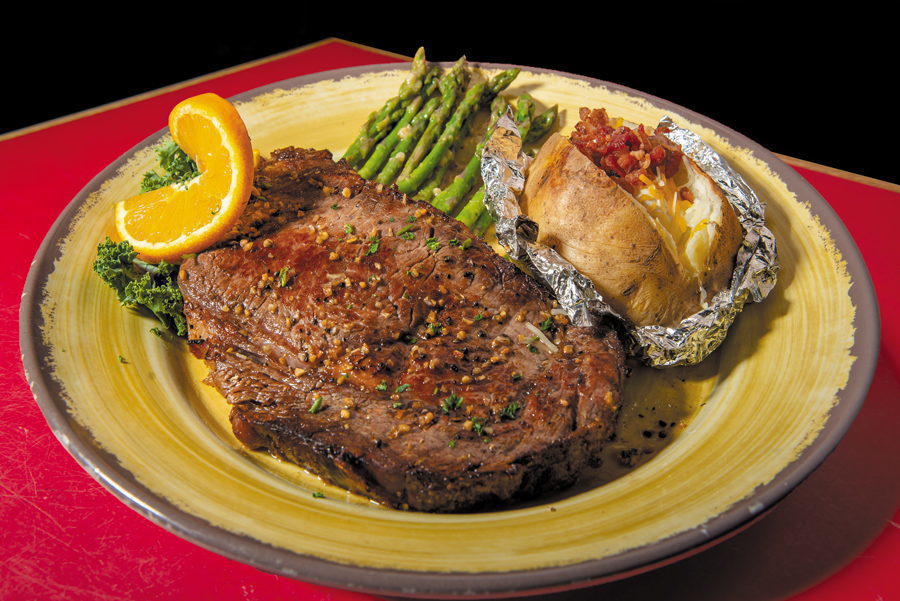 It's been 37 years since Angelos took ownership of Jolly, and over the years she has experienced many changes, including three expansions and a renovation after Hurricane Isabel in 2003. Although the restaurant has gone through several changes over the years, Carol Ann's style is unaltered. The restaurant decor is an eclectic blend of Christmas, pirate paraphernalia, aquatic murals, handmade boutique-style gifts and old-time movie posters.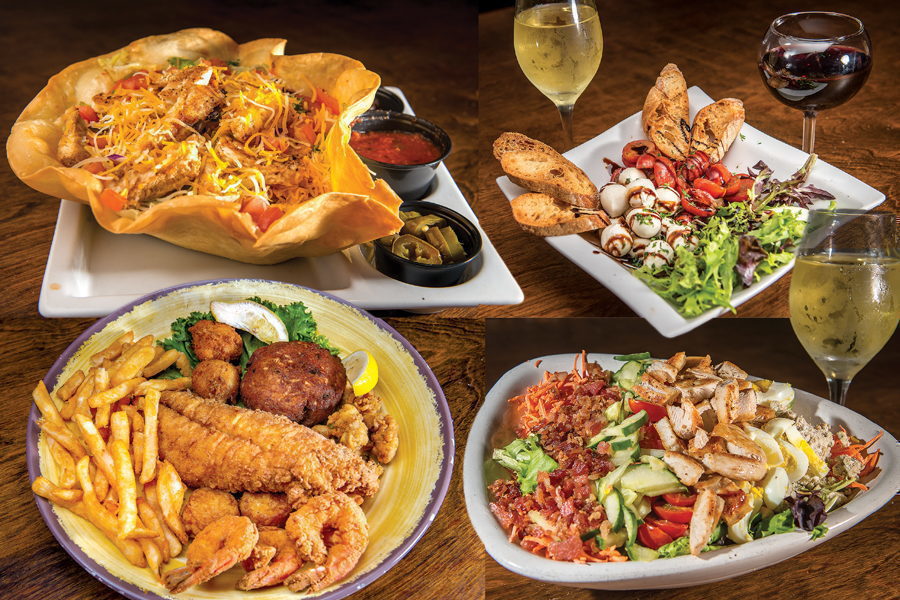 Almost as diverse as the restaurant itself is the food selection, The Jolly Roger is open year-round for breakfast, lunch and dinner, and they offer something for everyone. Breakfast favorites include the Eggs Benedict, pancakes and home fries—all made in-house from fresh ingredients. For lunch and dinner, the restaurant offers a wide selection of options, from steaks and seafood to pastas and salads. All of the restaurant's sauces are house-made from scratch, and everything is taste-tested to ensure the absolute best quality food is being served.
Starting September 17th we will be having a $3.99 breakfast Monday - Friday 'til 11:30am featuring 2 eggs with your choice of one of the following: homefries or grits, or baked apples & toast.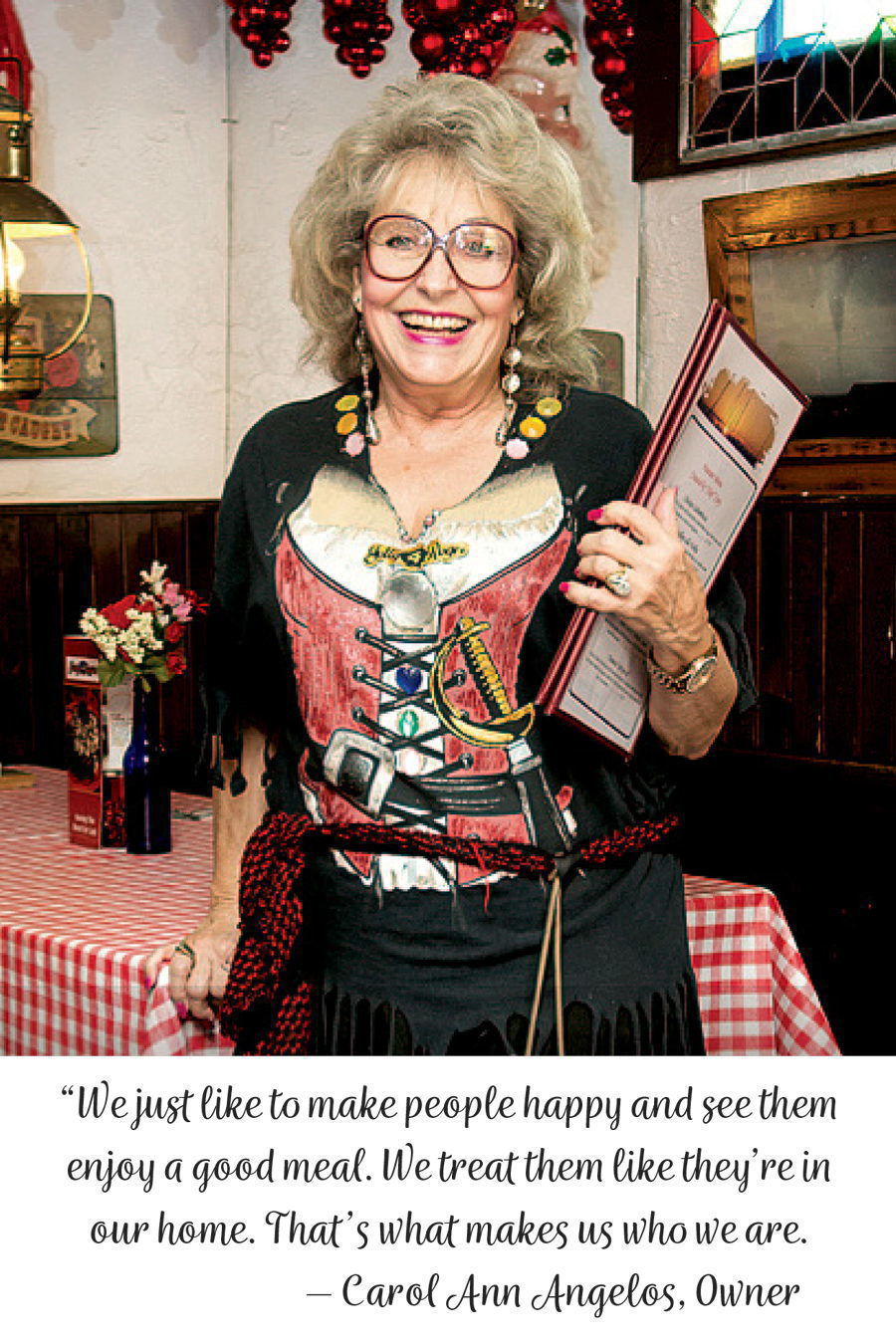 When it comes to food specials, The Jolly Roger is simply unbeatable.
Among the most popular are the daily Early Bird Specials. Topping the list, the Buy-One-Get-One FREE Italian Specialties Dinner Entree, offered daily, followed by the World Famous Prime Rib Friday Nights for $14.95 with two sides, Saturday Night's Lobster Mania offering two 1 pound lobsters with baked potato and coleslaw for only $29.95 as well as Lobster Mac and Cheese with two lobster claws, also at the low price of $19.95!
Specials truly are special at The Jolly, and you never need worry about sacrificing quality for price - even when the prices seem too good to be true.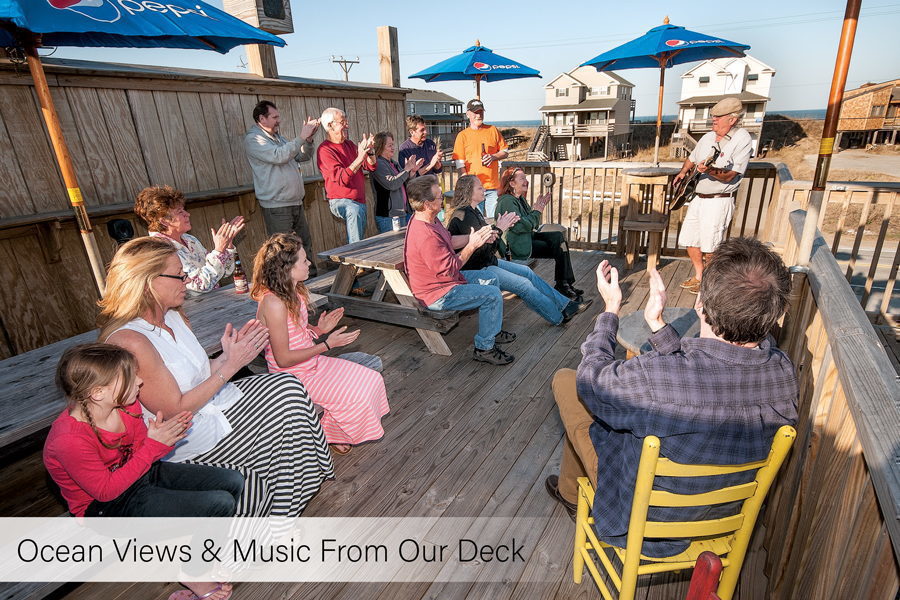 For those looking for entertainment, there's always something fun happening here. During the winter they host live poker events, Buzz Time NTN with weekly tournaments and contests… plus nightly karaoke year-round, hosted by local's favorite DJs Hambone and Milo & Rob.
Over the years, Angelos has encountered a bit of pressure from some customers to change her style and "fit in" to match the times. But she has always found that The Jolly's authenticity and originality is what keeps happy guests coming back time and again.
"I was almost ready to sand down the booths, give in, do another color, but that wasn't what I wanted to do," Angelos says. "People love it the way it is."
From the unique atmosphere to the unmistakably home-cooked cuisine, everything about The Jolly Roger is welcoming, warm and completely unlike any other restaurant in the area. — By Chelsea Sherman
Family Package Take-Out Specials
Feed Your Group For As Low As $54!
Family Package Orders By Phone Only and Must Be Placed 24 Hours in Advance, Please.

Land Lovers Specialties
Prime Rib, Grilled Chicken Breasts or Chopped Sirloin
Packaged Family Style w/Mashers & Gravy, plus Veggie Medley
Feeds 6-8, 10-12 or 14-16
Fresh Seafood Specialties
Fried Seafood Platter, Jumbo Shrimp or Crab Cake Dinners
Packaged Family Style w/French Fries & Cole Slaw
Feeds 6-8, 10-12 or 14-16
Italian Platter Specialties
Chicken Parmesan, Meat Lasagna or Pasta w/Italian Sausage & Meatballs
Packaged Family Style w/Salad & Garlic Bread
Feeds 6-8, 10-12 or 14-16