Walk, Run, Just Have Fun!
From Corolla to Avon, family-friendly, weekly 5k racing on the Outer Banks. Everyone gets a t-shirt, medal, light snacks and refreshments at our post race party.
A veteran owned business, The OBX Running Company brings you professional road race, multi-sport and swim events in a family friendly environment. We have a long standing commitment to building a better community through racing. We are always available to meet your fitness and recreation needs. At The OBX Running Company, "We'll Race You!" The OBX Running Company partners with local charities providing services to families and individuals in need.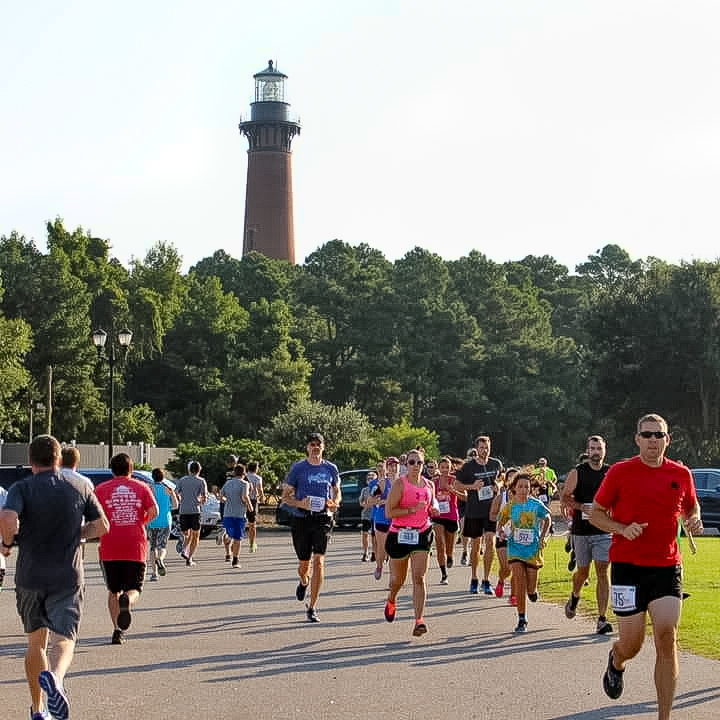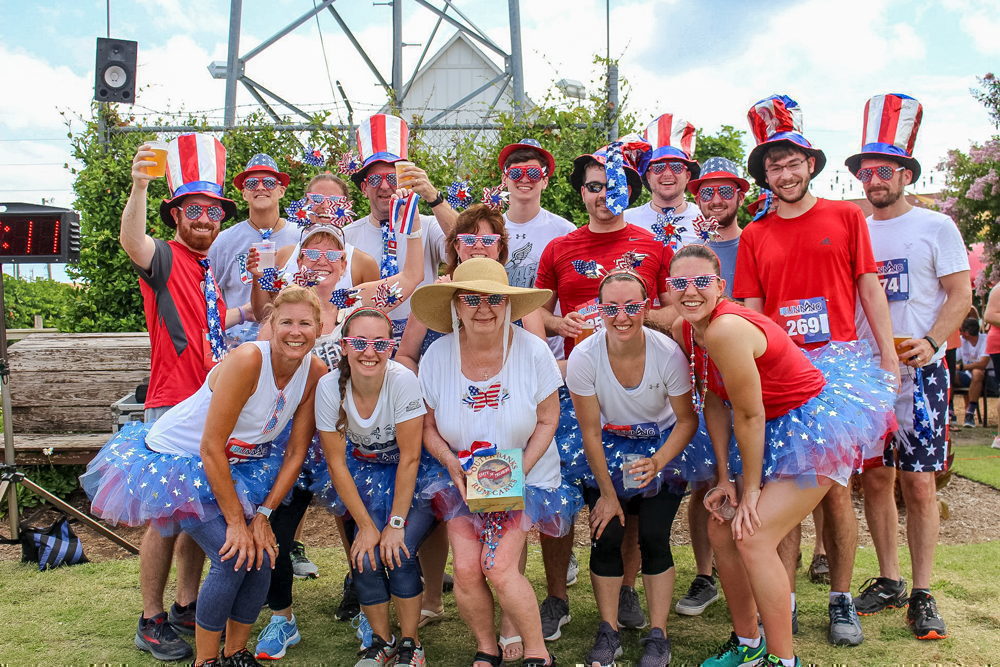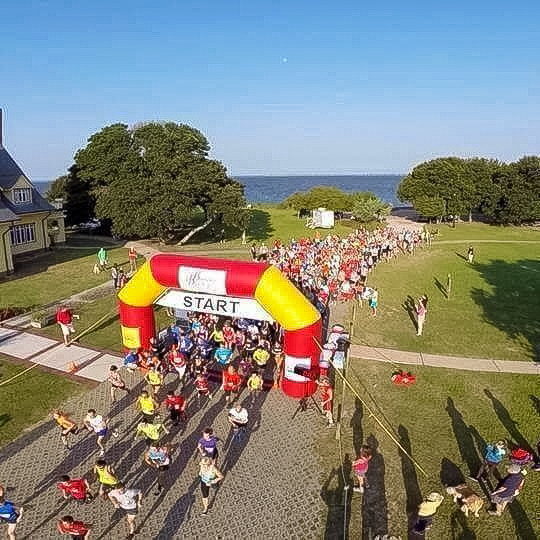 The OBXRunning Company delivers family friendly, fun and fast 5k racing and multi sport events that promote Tourism and Hospitality on the Outer Banks.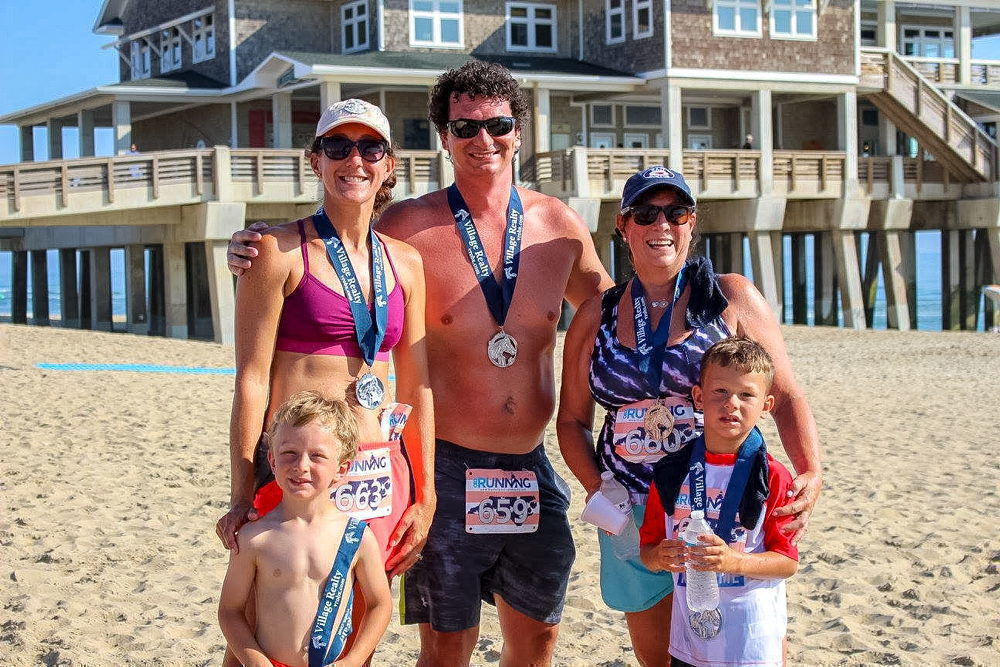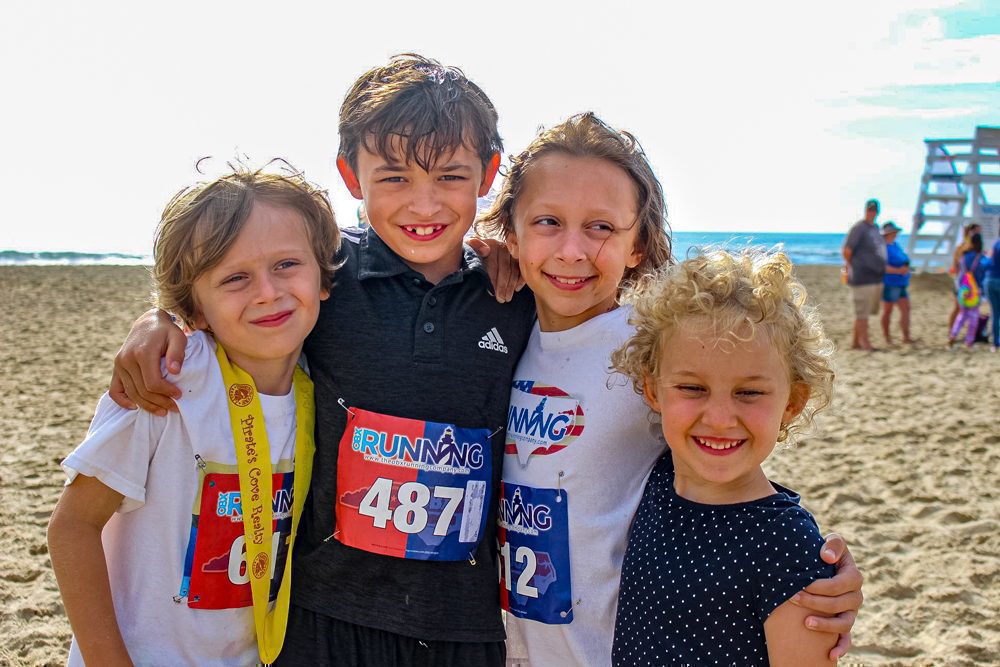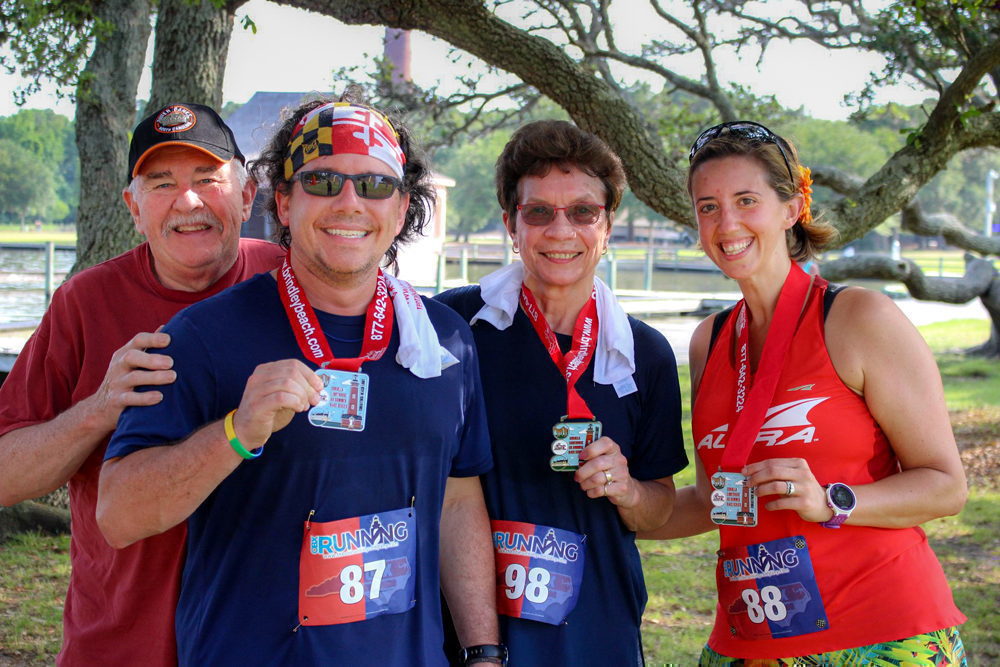 Ready for a Runcation?
The Outer Banks Running Company Brings Family Fun and Fitness to Vacationers
After graduating from culinary school, Matthew Costa came to the Outer Banks to work at The Sanderling. He had just wrapped up eight years in the Marine Corps and was ready for a change of pace. What he didn't expect was that in a few years he would be putting on 34 5K races a year all over the Outer Banks.
"After moving here I started working at, and later purchasing the mixed martial arts facility called The Gym in Kitty Hawk. We put together a race in partnership with The Outer Banks Hospital's Get Pink'd Campaign," Costa says. "Putting on the race combined my experience in fitness and hospitality, and it turned out to be an amazing event."
That race gave The OBX Running Company its start. Now in its 10th year, The Outer Banks Running Company works hand-in-hand with local businesses to bring family-friendly 5k racing all summer long to Corolla, Nags Head and Hatteras.
Each race benefits local charities, including Elizabeth City Hero Operations, Outer Banks Giving Tree, Outer Banks Women's Club, Water's Edge Village School in Corolla, local Boy Scout troops and others. "Supporting local charities is central to what we do," Costa says. "I'm a Little League coach, a Boy Scout committee member and a PTA volunteer. Being involved is what we're about."
While the majority of the races take place during the tourist season, The OBX Running Company also puts on holiday runs throughout the year, which bring visitors to the area during the off season.
"We have people who book their vacations around the races every year," Costa says. "Runcations are a trend now, but they started here with us."
The races typically host around 400 participants of all ages.
"I get to do what I love—bringing fitness to people on vacation—and I get to do it in an amazing location," Costa says. "I grew up in New York and I've traveled the world with the military, but I'm so glad I'm living here with my wife and partner Barbara, and raising our kids here on the Outer Banks."
—Interview by Chelsea Sherman