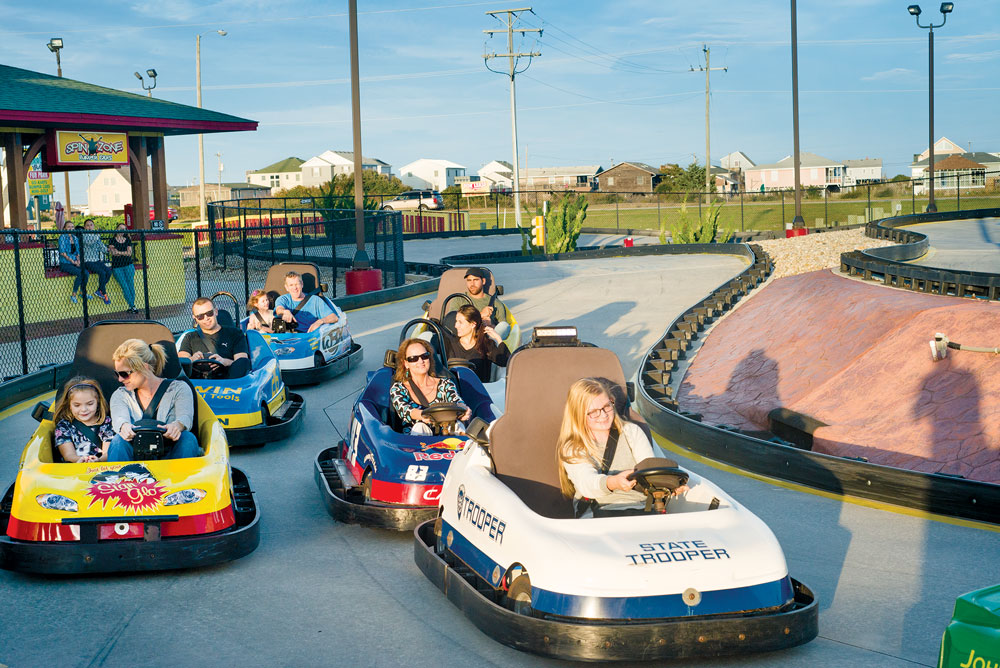 Off the beach, one of the best activities for groups to enjoy in the Outer Banks is mini golf, bumper cars or Go-Karts. Thankfully, Paradise Fun Park offers all three activities! Paradise Fun Park offers exciting outdoor activities that kids and adults of all ages can enjoy together.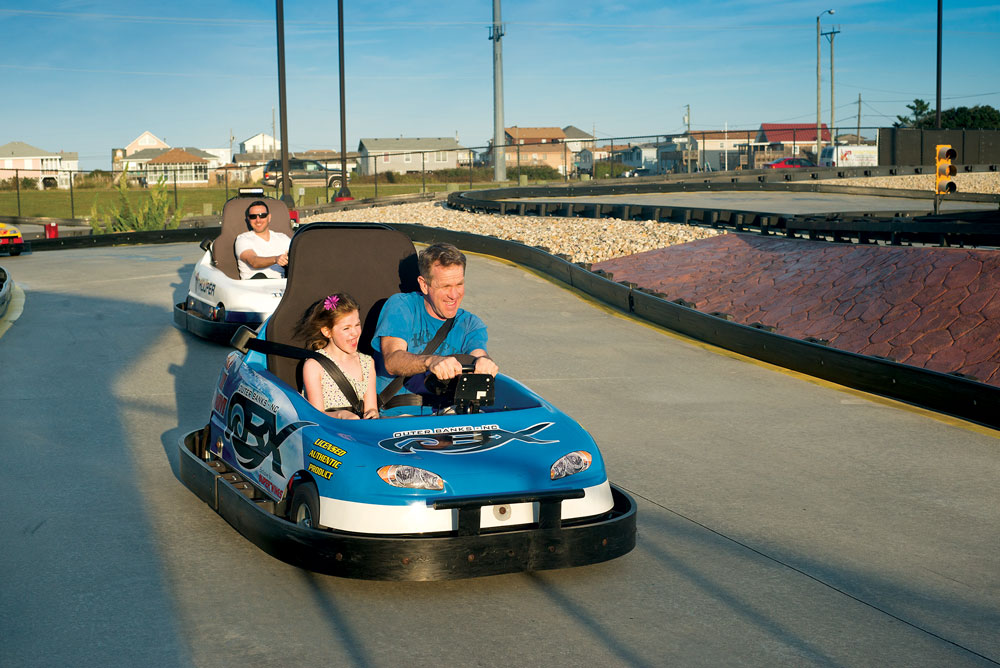 Families flock to Paradise Fun Park for a fun-filled day of putting competition. Grab a scorecard, select a ball and putter and get to the green! Paradise Fun Park offers a challenging variety of putting greens for hours of entertainment. Be sure to keep score and crown your group champion.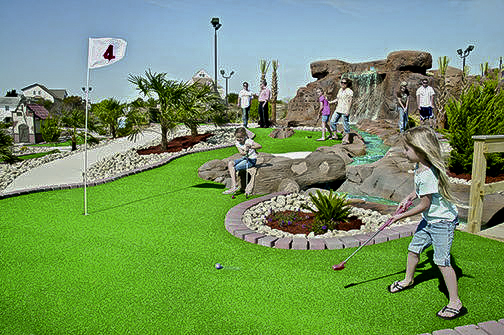 Go-Karts are an exhilarating way to spend time with friends and family. Drive around Paradise Fun Park's race track and test your racing skills. Bumper cars offer a slower-paced and jolting activity for everyone in your group.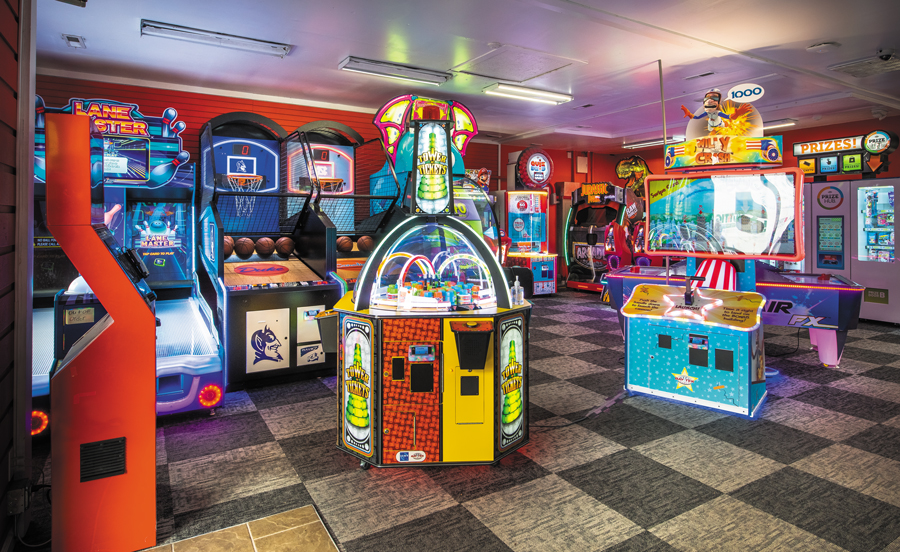 Enjoy Paradise Fun Park all day, or wait until the sun goes down for an enjoyable evening activity on the Outer Banks.
Paradise Fun Park is located in Kill Devil Hills just to the west on the highway. You won't miss this large mini golf course, Go-Kart track and bumper car area as you cruise down the highway.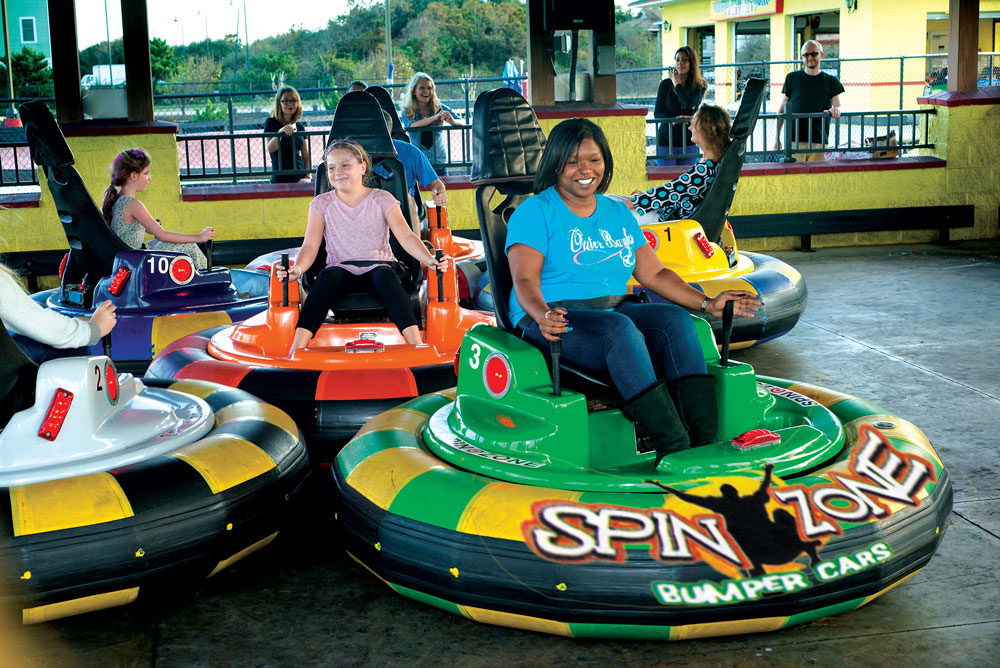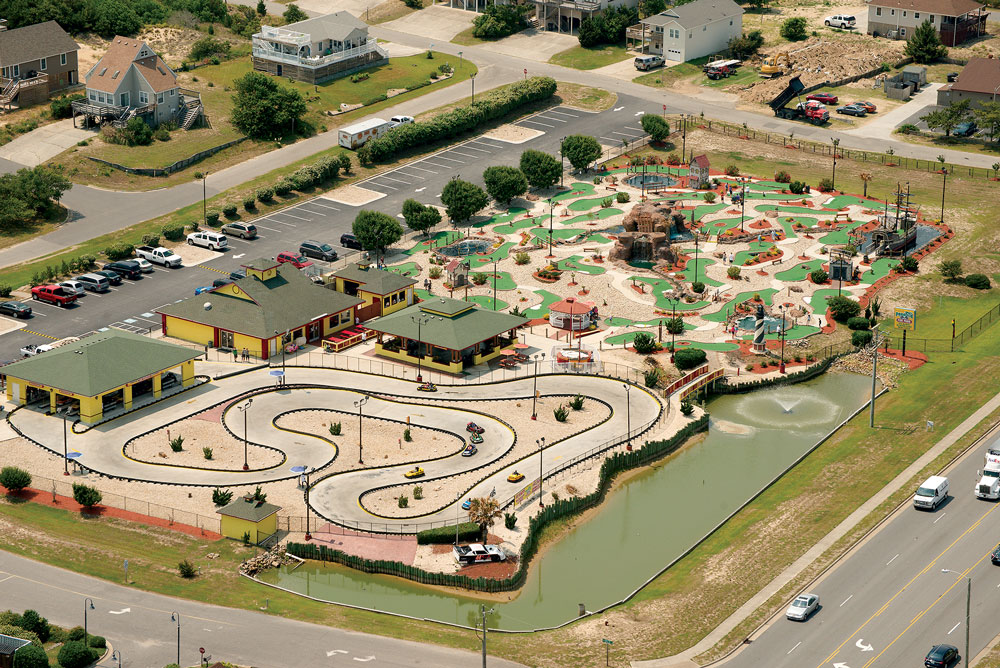 OPEN 24 HOURS IN SEASON

Check our Facebook page for updates!
Is this your business? Update your listing by messaging us