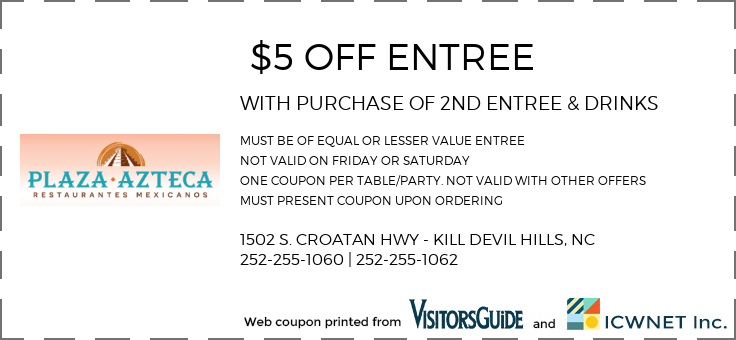 print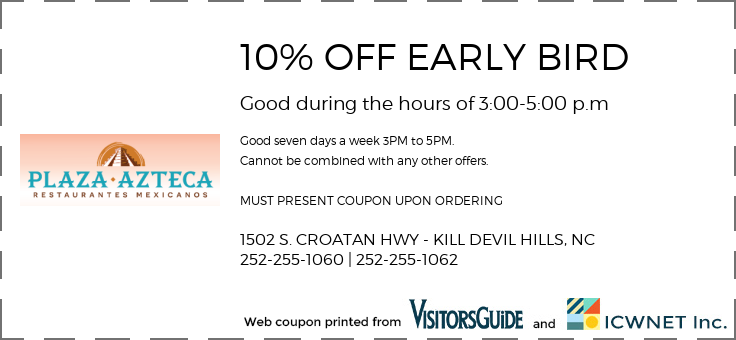 print
Plaza Azteca Restaurante Mexicano serves authentic Mexican dishes with fine ingredients and fresh homemade salsa.
You'll find all the authentic Mexican entrees you love on the menu at Plaza Azteca, including classic enchiladas, burritos, quesadillas, nachos and fajitas. Combination meals are available for lunch and dinner. The popular table side guacamole is made with fresh avocados and is an entertaining way to start your meal. Of course, you'll want to wash everything down with a tangy and sweet margarita.
In addition to the typical Mexican cuisine favorites, you'll discover more unique options on the menu, including Tortilla Soup and Papa (Potato) Soup. There are a variety of salads to choose from as well as a typical Taco Salad. Consider the Condesa Salad with grilled chicken over mixed greens with pico de gallo, sesame, sunflower seeds, roasted pumpkin seeds and chef's special pasilla dressing, which is beautifully presented. You can explore Mexican fare with chicken, beef and seafood entrees. Vegetarian, vegan & gluten-free options are also available.
The elegant decor at Plaza Azteca surpasses what you might expect for a Mexican restaurant, making it a great place for a date or an upscale, yet affordable and casual evening out. The restaurant is kid-friendly and has large tables to accommodate families.

The owners of Plaza Azteca are from Jalisco, Mexico, and opened their first restaurant in Virginia Beach in 1994. The Plaza Azteca chain of restaurants now expands to North Carolina, Pennsylvania, Ohio, Massachusetts and Connecticut.
Experience the real flavors of Mexico with a meal at Plaza Azteca.
Hours may vary seasonally.
1502 S. CROATAN HWY • KILL DEVIL HILLS
252-255-1062 • 252-255-1060