Earlier this spring it was announced that the 2020 season of Paul Green's The Lost Colony would be cancelled due to the pandemic. However, The Roanoke Island Historical Association will continue to find ways to serve its community as we all work towards a full recovery.
The Lost Colony Sews and Donates over 100 Medical Masks to Outer Banks Hospital
The Lost Colony "re-purposed" its costume shop and sewed 112 COVID-19 masks for frontline workers at The Outer Banks Hospital. The masks were sewn with fabric and supplies from The Lost Colony costume shop and delivered to the Hospital on Tuesday, May 6th. "Personal Protection Equipment is very important for our first responders and this was a good way to contribute to the effort to defeat COVID-19 while protecting our valued and beloved medical personnel" said Roanoke Historical Association Chairman, Kevin Bradley.
Community heroes Barbara Holton and Joan Brumbach sewed the masks based on an approved pattern. Barbara has a long history with the production as she is a former seamstress from The Lost Colony costume shop. She has made over 600 masks for the community this year and is a leader with many other community projects. Joan works closely with costuming for Elizabeth R & Company and her work on this project was greatly appreciated. "We are deeply grateful to our treasured volunteers for helping keep our community heroes safe" remarked Katie Stone, acting General Manager for RIHA.
-----------------
Come see epic battles and Indian dances. Experience the sorrow and heartbreak of tragedy and loss. Witness the pageantry of the Queen and her court and celebrate the birth of Virginia Dare, the first English child born in America. The Lost Colony, Paul Green's Symphonic Outdoor Drama, has been performed each summer since 1937 on the same site where these actual events occurred. Under the direction of Ira David Wood, III, a company of over 100 actors, dancers, singers, and technicians create a magical evening for your whole family.
In July of 1587, 117 English men, women, and children came ashore on Roanoke Island with the commission from Queen Elizabeth I to establish a permanent English settlement in the New World. Just three years later in 1590, when English ships returned to bring supplies to the settlement, they found the island deserted with no sign of the colonists except the single word, "CROATOAN," carved into the surface of an abandoned structure and the letters, "CRO," scratched into the bark of a tree. After nearly 450 years, the mystery of what happened to the colonists remains unsolved.
The Lost Colony's 83rd season runs May 29th - August 21st every Monday-Saturday evening at 7:45PM at Manteo's Waterside Theatre on North Carolina's Outer Banks. The Lost Colony is the nation's premier and longest-running outdoor symphonic drama. Gather clues from the colonists as you are immersed in epic battles, haunting Native American dances, elegant costuming and beautiful music in this enormous stage production that brings our nation's oldest mystery to life all around you.

2020 Season of The Lost Colony
Monday–Saturday, May 29–August 21
@ 7:45pm Door open at 7:15 PM

Children's Show – Mystery of the Lost Colony
Stay tuned! Thank you for your patience while we work determine the dates.
Royal Tea - Tea with the Queen
Enjoy tea and sweets at the beautiful Waterside Theatre while waiting to be presented to Queen Elizabeth I. Join us Thursday evenings for a once-in-a-lifetime experience!
Thursday Evenings @6:15pm, June 11–August 20
Virginia Dare Night
Celebrate Virginia Dare's Birthday with us!
Tuesday, August 18

4th Annual Lost Colony Wine, Beer & Culinary Festival
Friday, Saturday, Sunday, September 25–27
Ticket Office: (252) 473-6000
Website: www.thelostcolony.org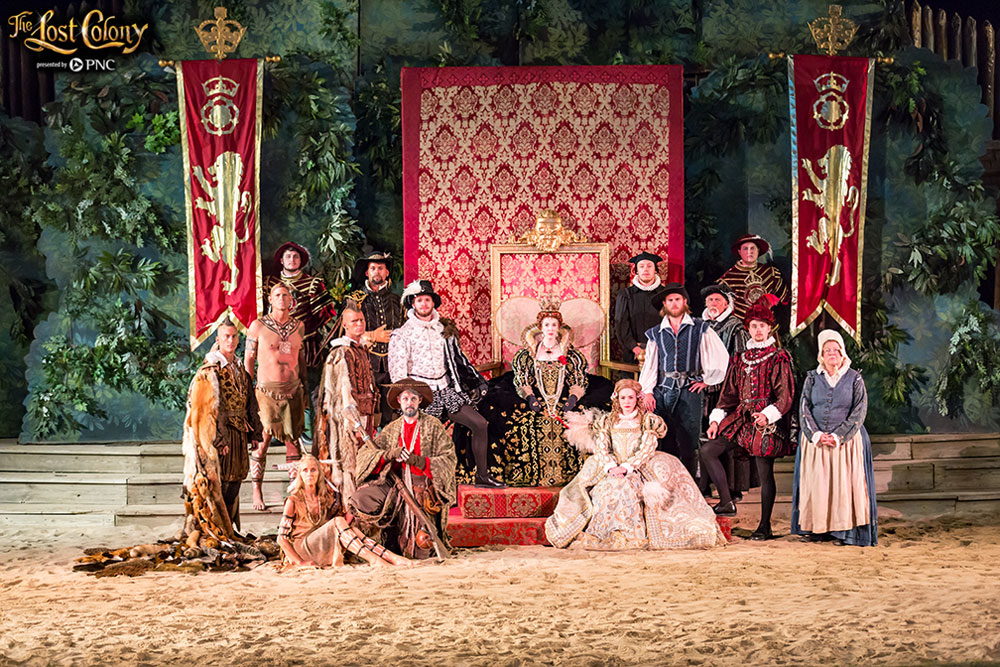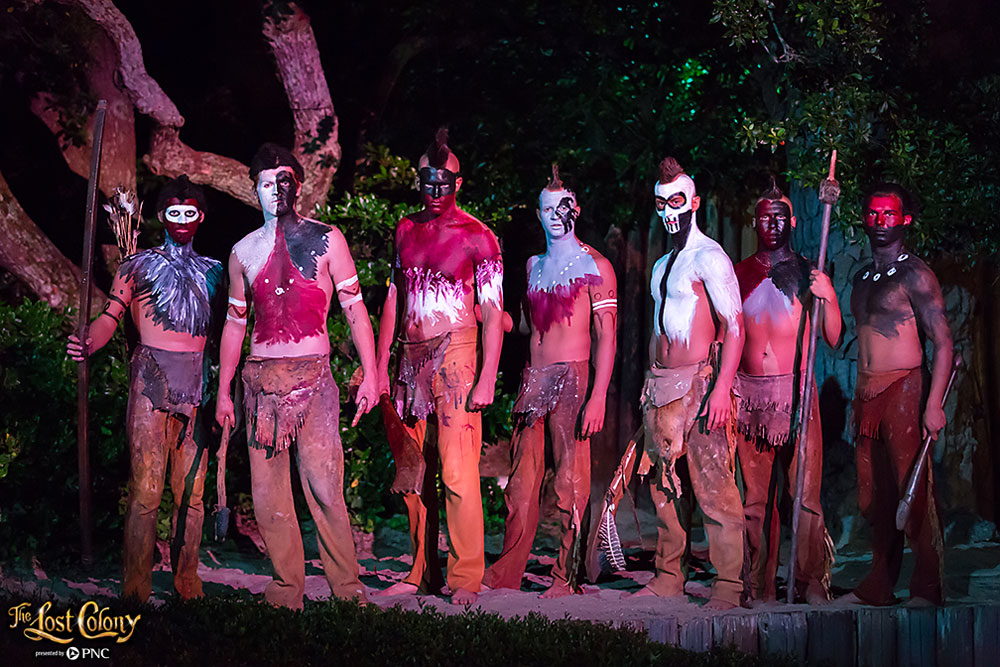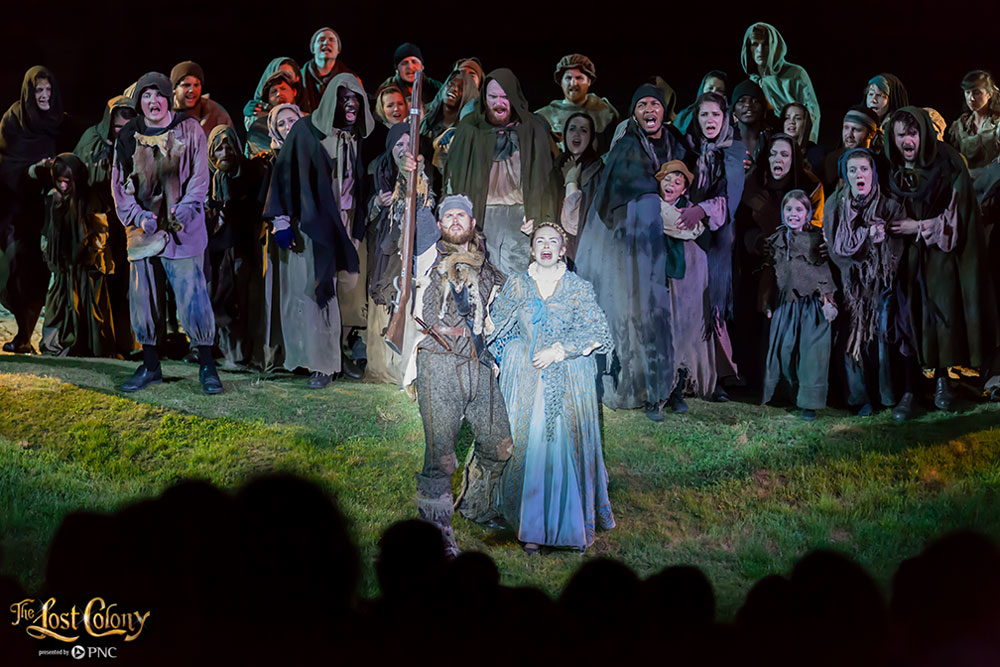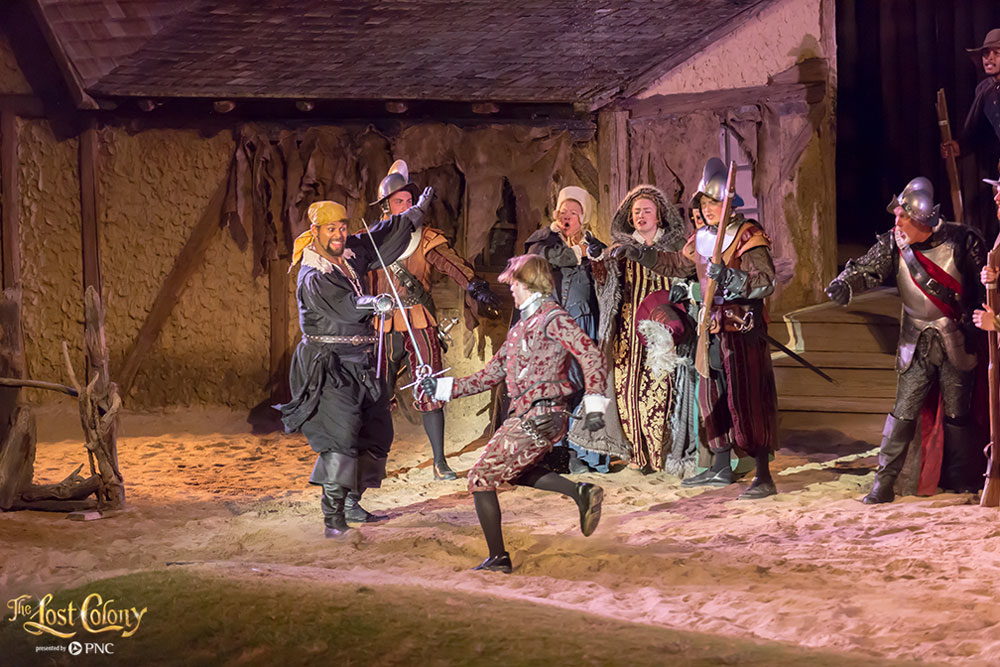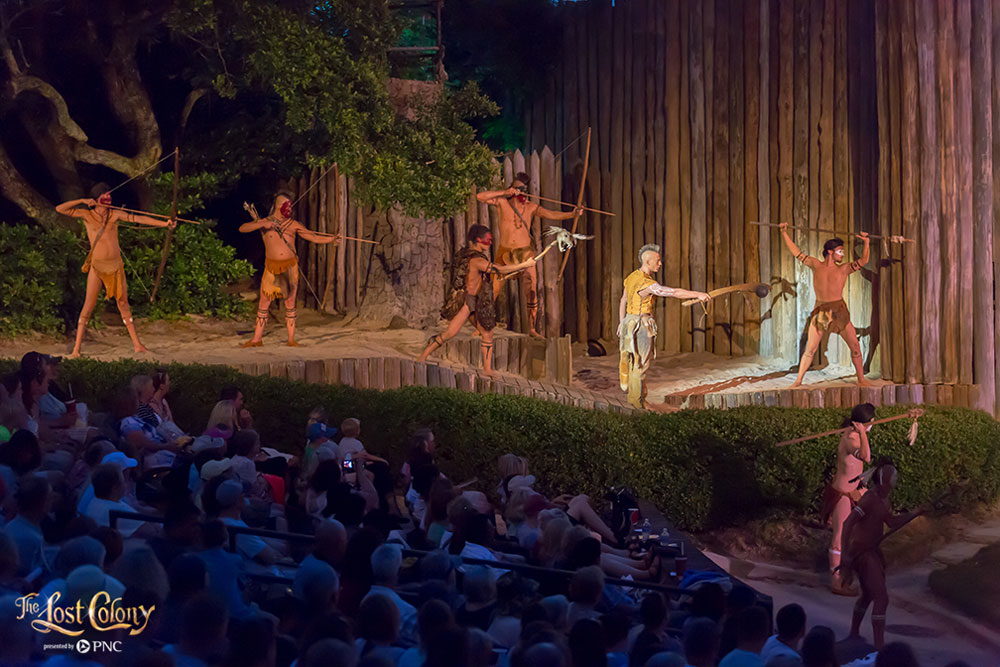 Is this your business? Update your listing by messaging us